Information Assurance

IceTech Information Assurance experience and past performance success provides the basis of our Comprehensive Information Assurance Program. We can make certain your development projects are secure and that your applications have been analyzed and hardened against exploits and persistent advanced threats. We offer these services for any commercial or government agency that needs to secure vital, sensitive, proprietary and of course, classified information.

Our customers information and assets are protected. We help customers navigate compliance with Government security requirements to acquire Authority to Operate. We help customers safeguard Personally Identifiable Information (PII) and Protected Health Information (PHI) through training and cyber security, and physical safeguards. We conduct vulnerability analysis and recommend solutions to mitigate threats proactively. If incidents occur, we work with customers to immediately diagnose, contain, and resolve issues. We help customers extend the longevity of their investments in facilities through improved power, mechanical, and environmental management.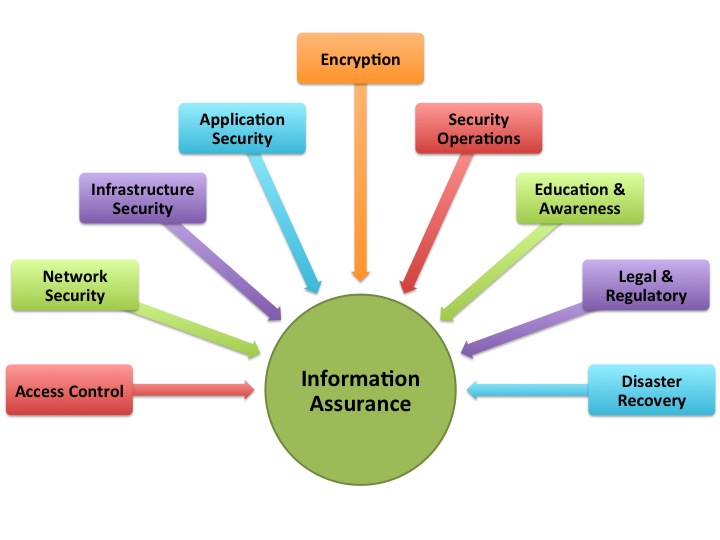 It doesn't matter which operations your enterprise carries out. If your data is compromised, this can lead to a negative outcome. Lawsuits and many other consequences can arise from the loss of your data, and your company's brand can be negatively impacted as well.
IceTech also provides you with information assurance services that are sure to keep your data safe and secure. There are five primary criteria taken into consideration when creating information assurance services for your enterprise. These include:
Non-repudiation
Availability
Authentication
Integrity
Confidentiality
By assessing these factors, you can have an information infrastructure that not only boosts productivity by keeping your data secure, but it will also lead to higher levels of customer satisfaction while staying vigilant against possible threats.